On May 29, 2019 at 12 p.m. – KKU athletes receive 8 gold medals, 6 silver medals, and 10 bronze medals, totally 24 medals, and rank the 8th among gold medal winners
KKU athletes who are staff members participated in the 38th Higher Education Staff's Sport Competition or "Khunleay Games." In this year Suratthani Rajabhat University was selected as the host by the University Sports Board of Thailand (USBT), Ministry of Higher Education, Science, Research and Innovation – joining with the former Office of the Higher Education Commission. The Higher Education Staff's Sport Competition has been aimed to develop the staff's potential, improve their health, and strengthen relationship of staff members from different universities. Actually, sports have been considered as a way to develop human resource – universities' staff can be healthier and more delighted with better discipline as well as responsibility. Moreover, it is a way to promote ethics that people need when they live together in the society. They can also learn to work together and have good relationship, which are the powerful source of energy when they go back to work to contribute benefits to their country.
Khon Kaen University sent 245 athletes participating in 13 kinds of sports – football, futsal, volleyball, track and field, golf, Sepak Takraw, tennis, badminton, table tennis, petanque, aerobics, swimming, and loop Sepak Takraw. In the 38th Higher Education Staff's Sport Competition, there were totally 17 kinds of sports and 58 universities with total 40,000 athletes joining the competition.
The medal tally of Khon Kaen University on May 29, 2019 at 12 p.m. was 24 medal – 8 gold, 6 silver, and 10 bronze and ranked the 8th among 45 universities from nationwide. The medal list that KKU athletes have received is indicated as follows:
Gold medals         
Track and field
Women's long jump (45-49 years of age)               Panicha Trakanthai
Women's 800 m (40-44 years of age)                    Kamontip Baonongbua
Men's 800 m (50-54 years of age)                          Kriangkrai Sirirum
Women's 4×100 m relay (40-44 years of age)        Ni-on Pansang
Panicha Trakanthai
Chayapa Sirikornpokakun
Kamontip Baonongbua
Badminton
Team players                                                           Chanon Boonyod
Methinee Inthaprasit
Supachai Samkampang
Chawiporn Muktapan
Charinporn Chanmuen
Ratchapon Santiwarakorn
Chat Sumananon
Plakorn Surakunprapa
Naruepon Kampa
Swimming
Women's 50 m backstroke (under 30 years of age)           Kochakorn Chamroenketprateep
Women's 50 m freestyle (under 30 years of age)               Kochakorn Chamroenketprateep
Aerobics
Women's marathon (41-50 years of age)               Pattamanan An-art
Silver medals
Track and field
Men's long jump (50-54 years of age)    Sittichai Kanawapi
Women's 200 m (45-49 years of age)     Chayapa Sirikornpokakun
Women's 3,000 m (45-49 years of age)  Chayapa Sirikornpokakun
Sepak Takraw
Senior men's team
Surasak Kaewkamsaen
Payung Buakampa
Wirat Wanching
Mitree Pakarasang
Suriya Sappo
Aerobics
Women's marathon (31-40 years of age)      Preeyaporn Pametago
Women's marathon (41-50 years of age)      Wipalak Prommanee
Bronze medals
Track and field
Men's 3,000 m (under 29 years of age)   Thanakom Tao-anon
Women's 1,500 m (45-49 years of age)   Chayapa Sirikornpokakun
Women's 3,000 m (45-49 years of age)   Panicha Trakanthai
Women's 400 m (40-44 years of age)      Kamontip Baonongbua
Men's 400 m (50-54 years of age)           Kriangkrai Sirirum
Women's 400 m (50-54 years of age)      Lampoon Kampan
Men's 400 m (under 29 years of age)      Sarawut Boonyued
Women's 800 m (45-49 years of age)      Chayapa Sirikornpokakun
Men's 800 m (50-54 years of age)            Lampoon Kampan
Petanque
2-male player team
Pamorn Puttasorn
Sutat Kaewrat
Kiatkeerati Mawiang
Please root for KKU athletes joining competition at "Khunleay Games" in Surat Thani and follow the competition results at http://khunleaygames.sru.ac.th/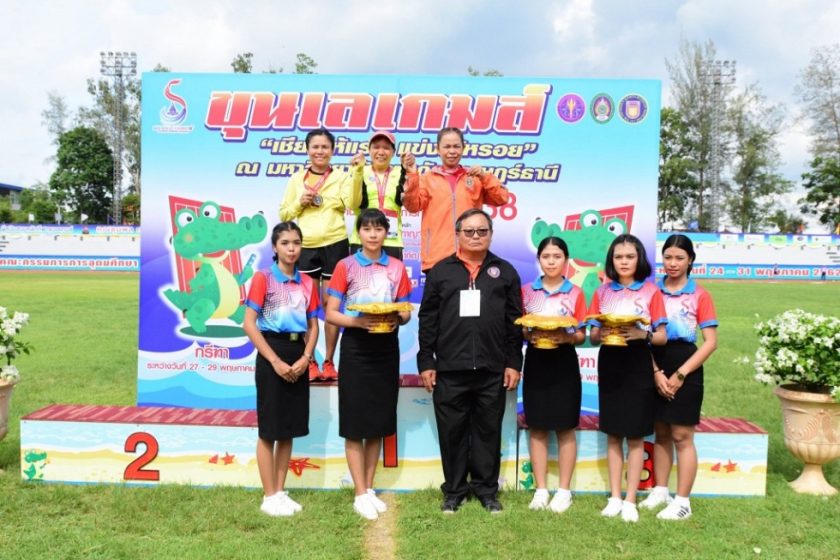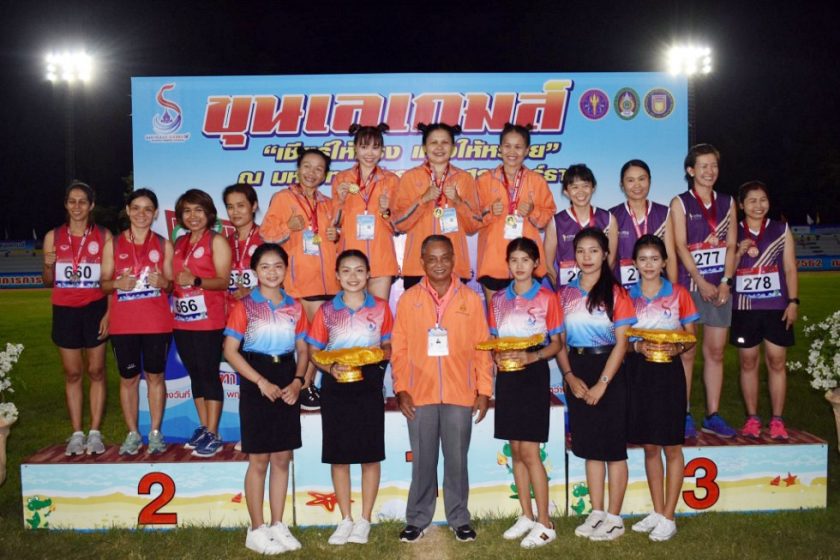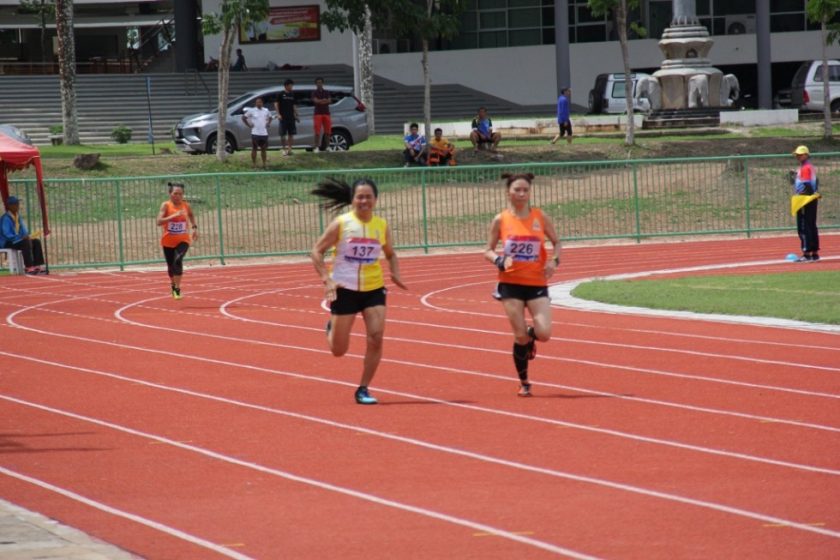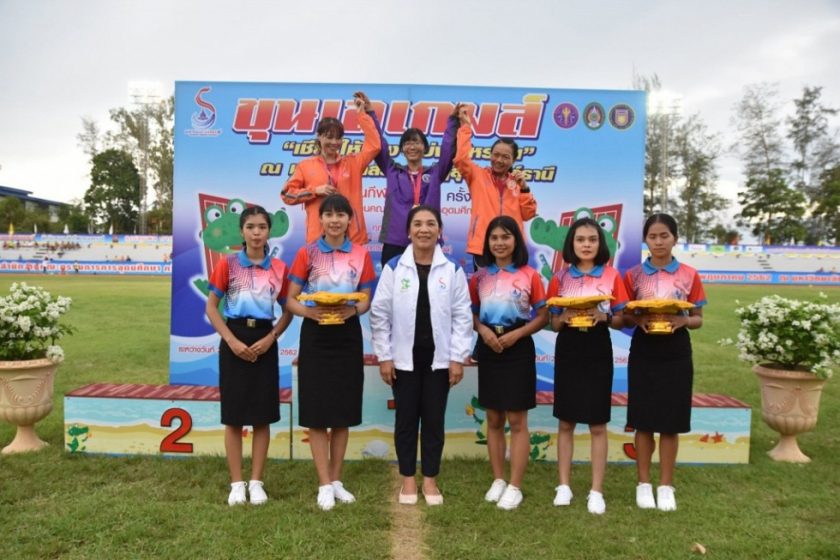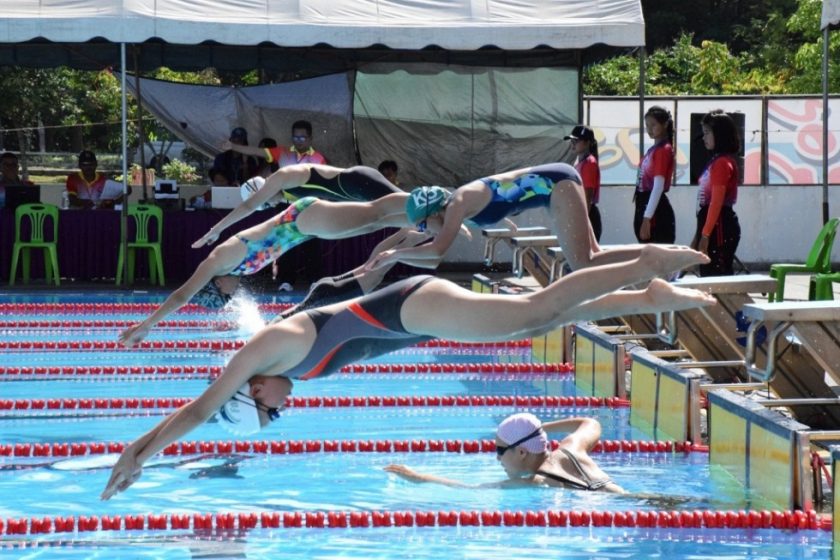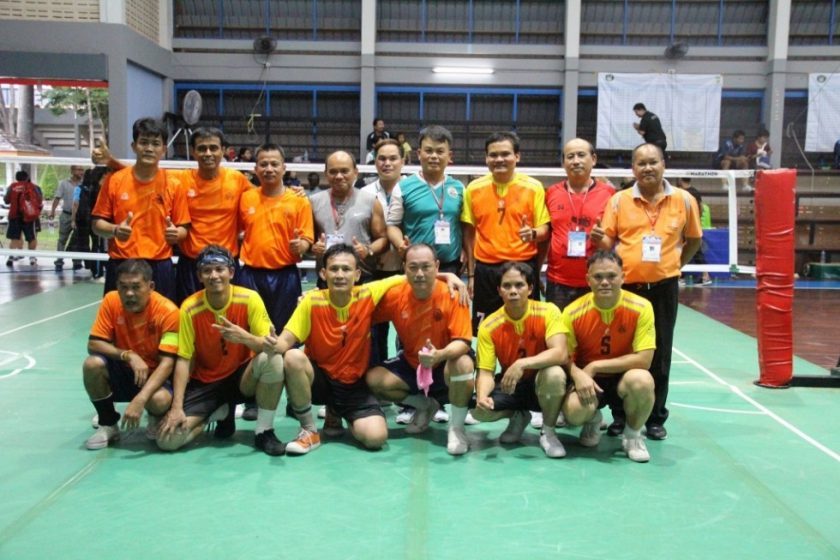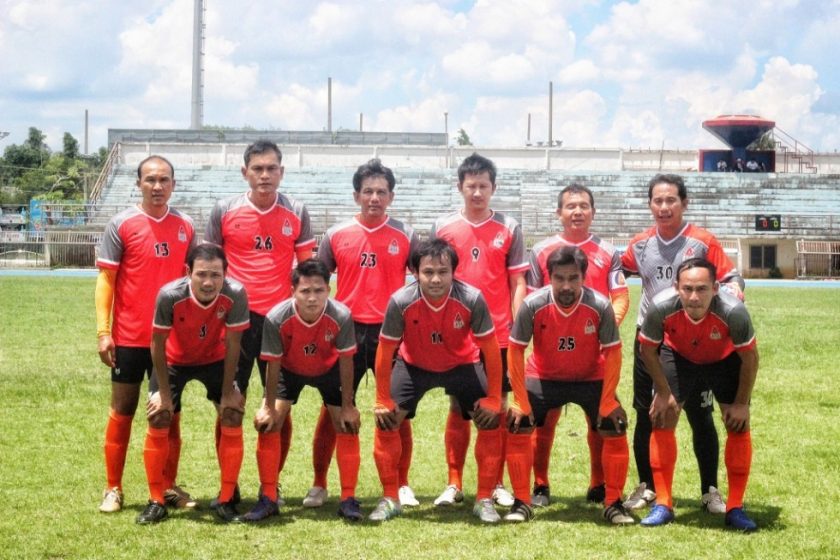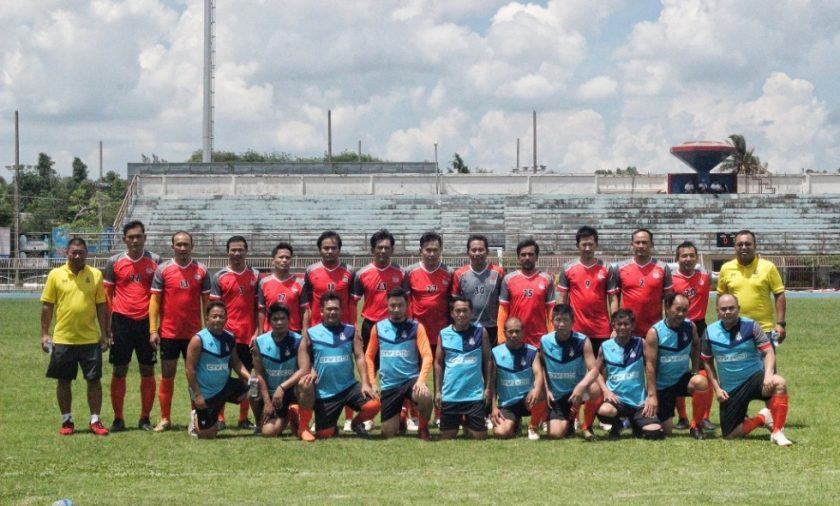 News: Wadchara Noichompoo
Thank you http://khunleaygames.sru.ac.th/ for information and photos