KKBS signs MOU with Kerry Express to improve students' academic potential for research
    On July 4, 2019 at the Faculty of Business Administration and Accountancy, the faculty signed MOU with Kerry Express (Thailand) Limited for improving students' academic potential and providing job training opportunity to students. The administrators of both parties have aimed to raise standard of graduates. Assoc. Prof. Charnchai Panthongviriyakul (MD), President of Khon Kaen University, Assoc. Prof. Dr. Pensri Jaroenwanit, Dean of the Faculty of Business Administration and Accountancy, and Mr. Sakchai Tiaosiri, General Manager for Business Development of Kerry Express (Thailand) Limited signed the MOU at the contract signing ceremony.
    Assoc. Prof. Dr. Pensri Jaroenwanit said the MOU was the collaboration that mutually supported in the form of integrated academic services. It was an honored to have Kerry Express that was one of the leaders in express delivery in Thailand joining KKU in providing academic experience to students to bring out students' best potential which could be improved for their future career.
    "MOU between KKU and Kerry Express aimed for 1) developing curriculum consistent with the objectives of this MOU; 2) short-term training with certificate for research, concerning staff, and job training development; 3) concerning curriculum development; and 4) exchange of knowledge by qualified specialists. Meanwhile, Kerry Express also train the university staff the exchange academic knowledge regarding job training for the best benefit and opportunity of students being qualified for jobs offered in the market," added Assoc. Prof. Dr. Pensri.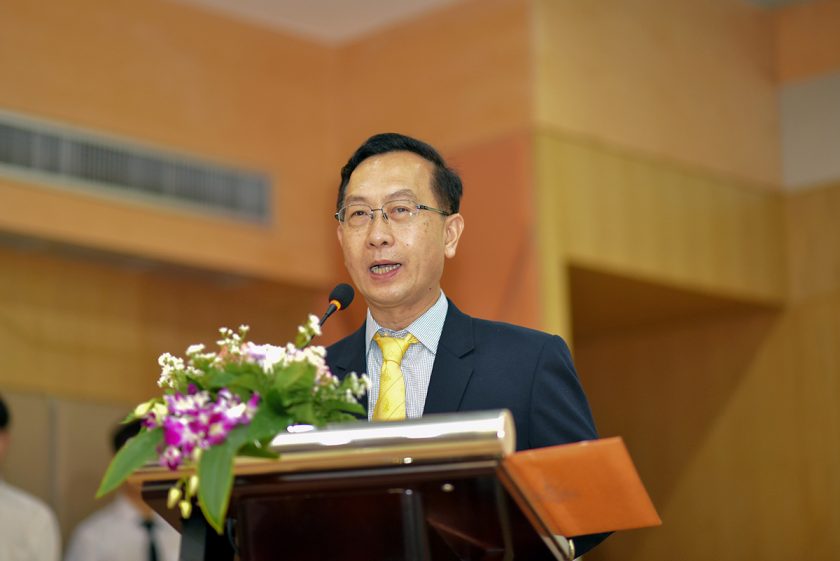 Assoc. Prof. Charnchai Panthongviriyakul revealed that the university had tried to produce high standard graduates by encouraging students to have experiential learning directly from business sector. During the past 2-3 years, Kerry Express providing logistic service had become much more popular, so it was great opportunity and honored to work together in the form of research development, creation of innovation, and KKBS students' job training. Therefore, KKBS graduates would meet with the demand of the market in the future.
    Mr.Sakchai Tiaosiri said, "It is an honored to academically collaborate with KKU to share experience, expand the vision, and develop profession further. Because we think that our staff are the precious workforce of the company, we see the importance of new generation that can steadily propel the growth of the company. As a result, the development of academic research and systematic working experience are the beginning of this MOU. Developing standardized educational system is the key to students' success based on deep knowledge of work process and ability to apply what they have learned to their career."
    Kerry Express (Thailand) Limited is ready to proceed with the MOU with prestigious universities in Thailand to build a strong fundamental knowledge in terms of education and taking part in enhancing quality of education as the number 1 express delivery service in Thailand.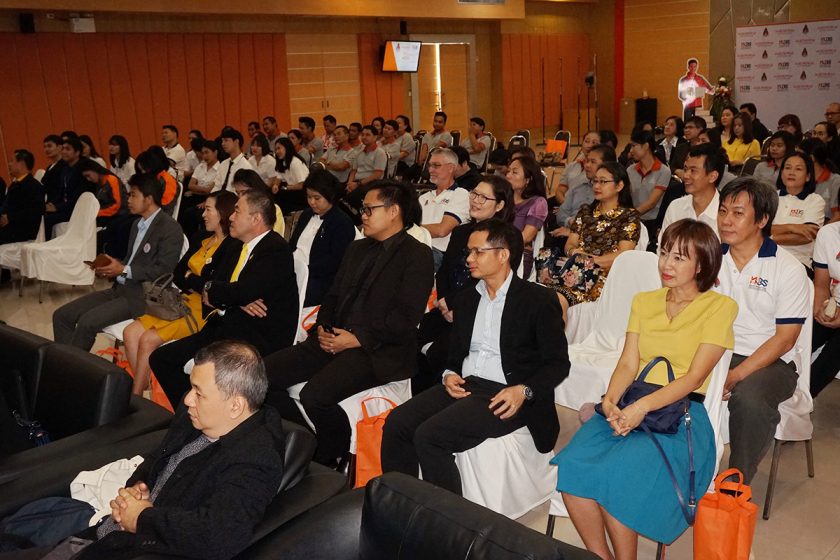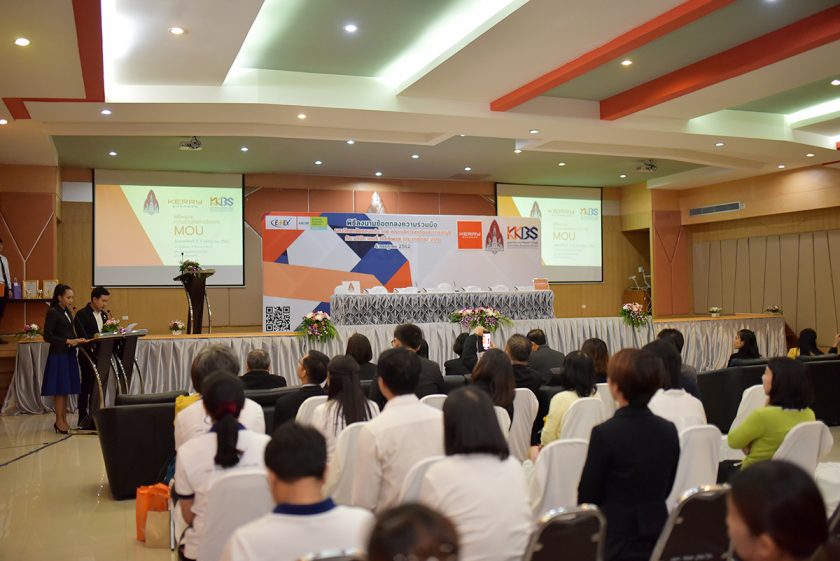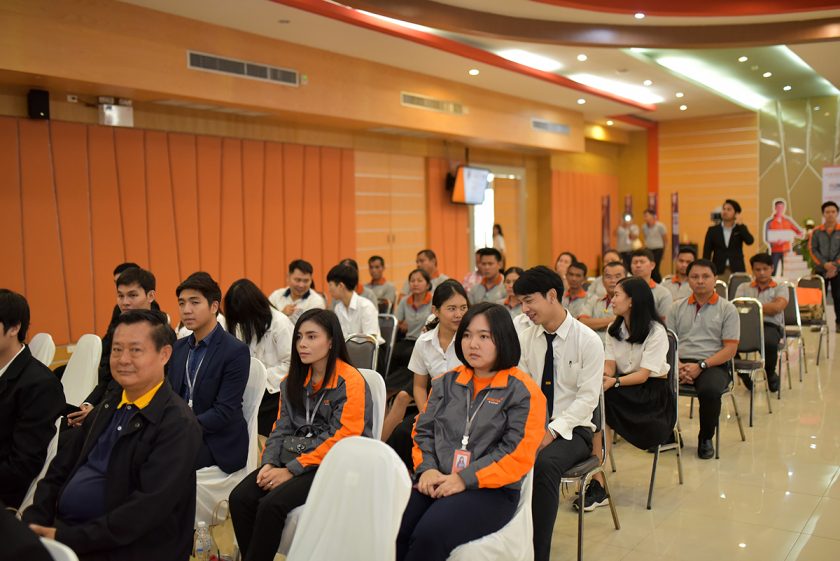 News/photos: Warunyu Donnua / Udomchai Supanavong
[ Thai ]