KKU joins with Chulalongkorn University's Alumni Association to host a speech competition for higher education level. The contest was held for the second time to articulate the grace and dignity of Chakri Dynastry. The screening round of the northeastern region was conducted on December 7at Wisawa Ruanjai Building of KKU's Engineering. 
The competition welcomed 24 student debaters from 13 institutes. The opening ceremony was chaired by Dr. Somsak Jungtrakul, a governor of Khon Kaen. Assoc. Prof. Piansak Pakdee, a vice president for student development and Nong Khai Campus welcomed the participants and the program's objectives were reported by Dr. Ponthip Pookpasook, a chairperson of Chulalongkorn University Alumni Association.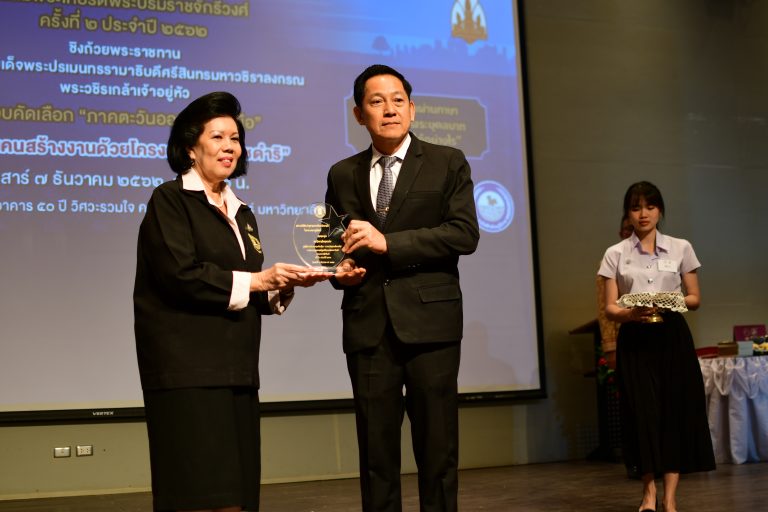 Assoc. Prof. Piansak Pakdee said the program encourages Thai language awareness among the students. The speech is themed around the missions performed by the royal members of Chakri Dynastry and deemed "an offering of royal support via language work." The speech competition articulates the grace of Chakri Dynasty and the craftsmanship of all royal members in their attempt to foster the country's consolidation. 
The winner was Ms. Noosara Sangsood from Udonthani Rajabhat University. The first runner up was Mr. Grirkpol Khantasri from Mahasarakham University. The consolation prizes belonged to Mr. Krisana Tesarin from KKU, Mr. Anuwat Ocha from Surin Rajabhat University, and Mr. Chai-Anun Sajchawat from Ubolratchathani University. These five winners will represent the northeastern region in a national round competition which will be conducted at Chulalongkorn University on January 18, 2020.  
[ Thai ]