KKU Culture Center organizes creative activity that allows students to experience authentic culture in Isan by attending the workshop entitled "Learning About Creativity from Isan Wisdom Together"
From June 11-12, 2019 KKU Culture Center organized creative workshop entitled "Learning About Creativity from Isan Wisdom Together" for the 1st time at Khum Sithan in Khon Kaen University and at educational sites in Chaiyaphum Province. On this occasion, Asst. Prof. Dr. Siribhong Bhiasiri, Acting Assistant to the President for Arts, Culture, and Community Relations, presided over and Dr. Kittisan Sriruksa, Acting Director of KKU Culture Center, gave welcoming speech to the participants who were student representatives from 20 student unions.
The 1st year of "Learning About Creativity from Isan Wisdom Together" was the creative activity combined with Isan wisdom. This activity allowed student leaders – who involved with Isan art, culture, and local wisdom from 20 student unions all over Isan region – and clubs that art and cultural department of KKU Student Union is in charge of to express their ideas based on lesson learned and develop the ideas as well as the activities. Moreover, this activity could strengthen relationship between students and staff members from different offices in KKU. Knowledge about art and creativity from highly experienced speakers and educational sites could offer practical experience to students.
Asst. Prof. Dr. Siribhong Bhiasiri said that organizing creative activity was one of strategies that move cultural and art work as well as Khon Kaen University forward. It also was the great event that student could participate. Actually, students were important parts for KKU's art and cultural work development. He expresses his admiration for the project that educated students with creative activity which students could learn from real experience of key speakers expertising in different field of knowledge. In addition, students would realize the importance of Isan wisdom and people's way of life.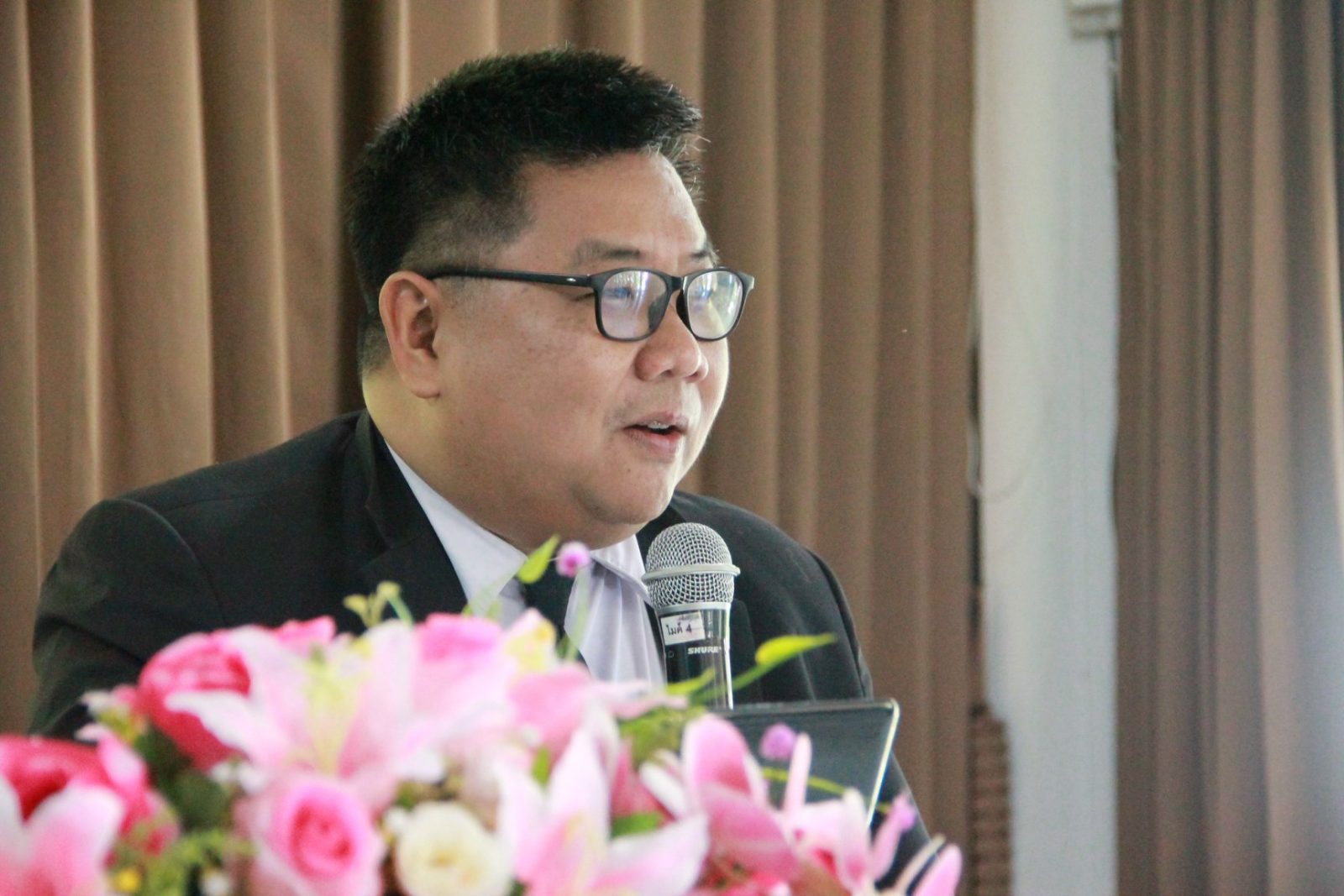 Dr. Kittisan Sriruksa revealed "Learning About Creativity from Isan Wisdom Together" allowed student leaders who were working on Isan art, culture, and wisdom, from 20 student unions to learn about local wisdom and develop what they had learned to creative activities in classroom. Moreover, students and KKU staff members could develop their relationship through creative activity by KKU Culture Center. Students leaders were also encouraged to maintain, apply, and develop Isan art, culture, and wisdom from the knowledge they had acquired from Culture Center including different sites in Chaiyaphum through variety of creative activities, such as sustainably developing the nation through local wisdom by Asst. Prof. Dr. Duangchan Nachaisin, making modern Tung with spider web pattern, banana tree sculpting which was local wisdom used for royal ceremony by Mr. Pradit Promduea who was a ceremony specialist, making bamboo case for sticky rice by Ban Yangkham, and learning about ancient fabric from ancient textile museum in Chaiyaphum.