KKU Academic Service Office and Department of Art of the Faculty of Education co-host an art camp dubbed, "teach the brother" in order to lure teenagers away from drug while learning about sex education via the expression of artwork.
On July 13, 2019, Assoc. Prof. Dr. Kriankrai Kitchalearn, a director of the Academic Service Office, chaired the opening ceremony of the art camp entitled, "teach the brother" in order to lure teenagers away from drugs. The activity held at Ban Kong (Prachanukul) School in Nongrua district welcomed many participations including; Mr. Bancha Palapol, an assistant director of the Academic Service Office, Asst. Prof. Khem Khenkok, a project head, Asst. Prof. Piyasak Pakkotanung, an art lecturer from the Department of Art, and thirty art students from KKU.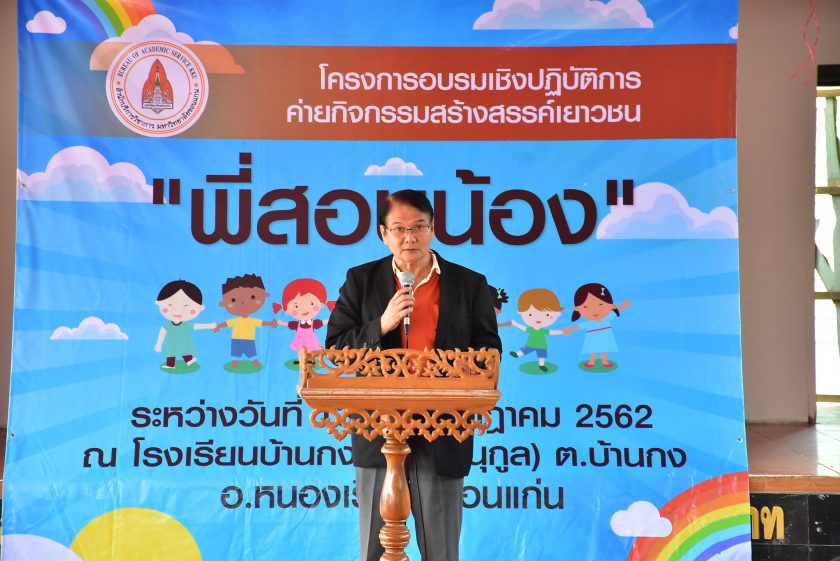 Mr. Phaitoon Ronyoot, a director of Ban Kong (Prachanukul) School was quoted during his report that, "Teach the brother is an activity that create interpersonal relationship between the KKU art students and the students from Ban Kong School via the smart application of artwork." The two-day activity from July 13-14 was conducted under a joyous atmosphere.
Various activities in the art camp included, 1) Sex education and the prevention of premature pregnancy by Khun Warunee Tungsiri, a clinic manager of the Family Planning Association of Thailand, 2) Art lesson, coloring and painting at different spots of the school, 3) A lecture on dangers of drugs presented by Khun Sopita Doasodsai, a professional nurse from Tanyarak Hospital. The students were involved in brainstorming about the dangers of drugs and the creation of slogan against using drugs, and 4) Reflective session at which most of the students reflected to have had a wonderful time and that they wished the activity to be continued in the coming years. The students were proud of their participation in drawing beautiful pictures on their school walls.
Photos/news: Chalee Prom-in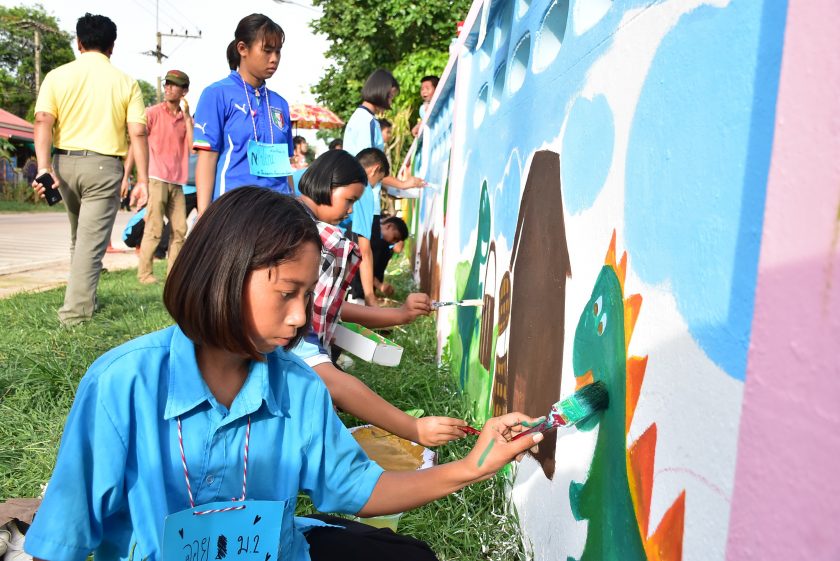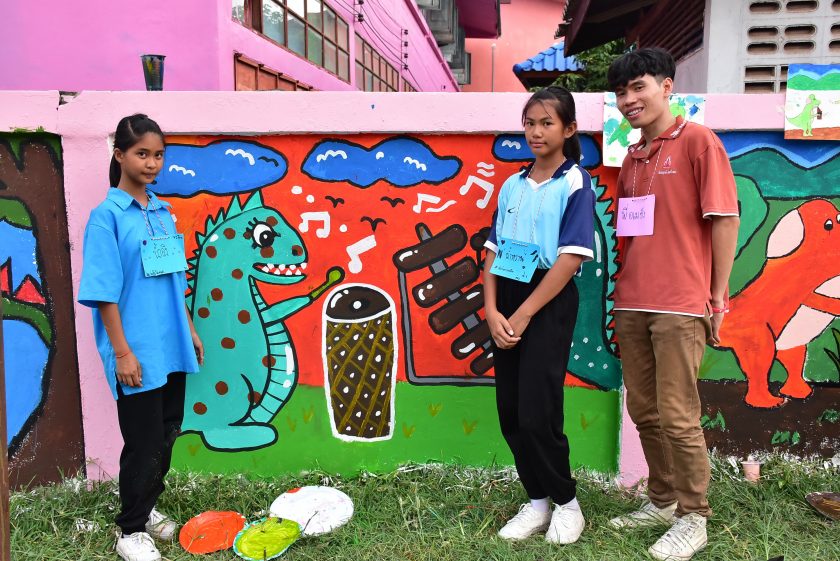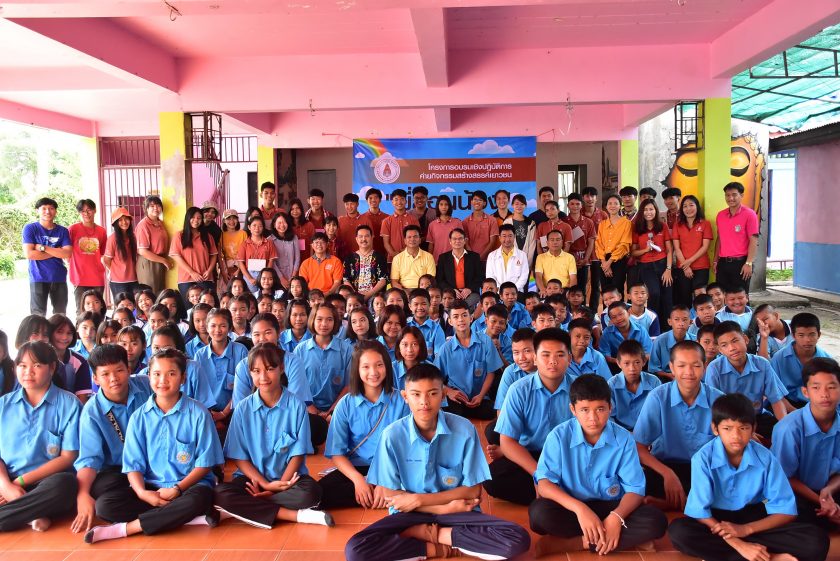 [ Thai ]